En annorlunda podcast
Posted By tina On 17 november 2012 @ 12:06 In pickipicki,podcast,podcasten | 2 Comments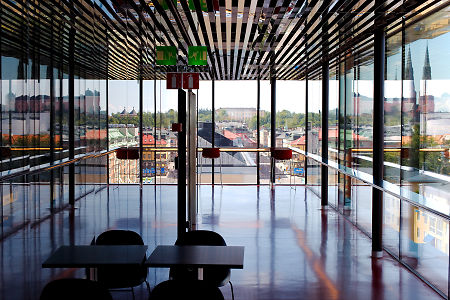 Veckans podcastavsnitt spelade vi in i Uppsala Konsert och Kongress. Med utsikt över hela staden pratade vi mat, samtidigt som första delfinalen till Årets kock 2013 [1] pågick. Man kan säga att det blev lite annorlunda. Av allt gott vi åt var Johans syltade trattkantareller allra godast, det receptet hittar ni här [2]. Vi hälsade på våra idoler [3] och var lite allmänt uppspelta. Ni kan som vanligt lyssna på iTunes [4], alt prenumerera på nya avsnitt här. [5]
---
Article printed from pickipicki: http://www.pickipicki.se
URL to article: http://www.pickipicki.se/2012/11/en-annorlunda-podcast/
URLs in this post:
[1] Årets kock 2013: http://www.aretskock.se/
[2] ni här: http://matgeek.se/2012/11/17/syltade-trattkantareller/
[3] idoler: http://leparfait.se/
[4] iTunes: https://itunes.apple.com/se/podcast/picki-matgeek-och-poden/id566892039
[5] här.: http://www.pickipicki.sefeed://pickimatgeekochpoden.matgeek.se/feed/
Click here to print.